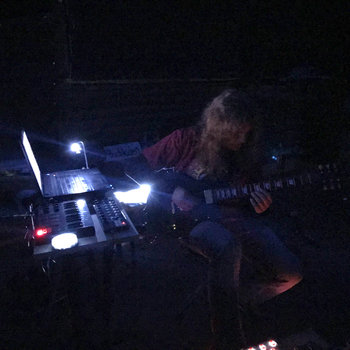 This was the music I played for the first fireshow I did with Simon and Selina Liebel (The Fireflies) on 06.07.2019 in Hauenstein, Palatia, Germany. We have since done 2 more shows and intend to keep this going forever.
Check the Show Dates on naturerlebniszentrum.com or gerdski.de
This Music is the first piece of an album in the works and also a mini-album in itself with 35 Minutes. So you can get it now as a download-only Mini-1-Track-Album.
I will make 1 or 2 more pieces because I want to make a Complete Album of Fireshow Music.
If the CD is finished you will get a notice from Bandcamp. Or contact me via gerdski.de, and I will inform you as soon as the Album is finished.
The album will be downloadable as well as CD-R. People who buy "The Secret Life of the Fireflies" now will get a refund when ordering the complete CD.
Credits:
There is a long rhythmless, soundcscapy introduction. Have patience...the 6 Percussionists, 2 Bassists and Megachoir will soon arrive and make some noise.
Sample used:
https://upload.wikimedia.org/wikipedia/commons/7/7c/33937_ejaz215_call-to-prayer-from-the-prophet-s-mo.ogg
Attrribution: ejaz215 [CC BY 3.0 (https://creativecommons.org/licenses/by/3.0)]